Click below on the Vasa customer success stories you are most interested in reading.
Do you have a Vasa success story from training with Vasa? We'd love to know and share it with the Vasa community.
SWIMMING
ALEX MEYER
Olympic Open Water Swimmer
"I've noticed a considerable difference in my power and stamina since incorporating Vasa machines into my training. They've become an indispensable training tool for me and I am looking forward to working with them in the future."
Watch "Alex's epiphany moment":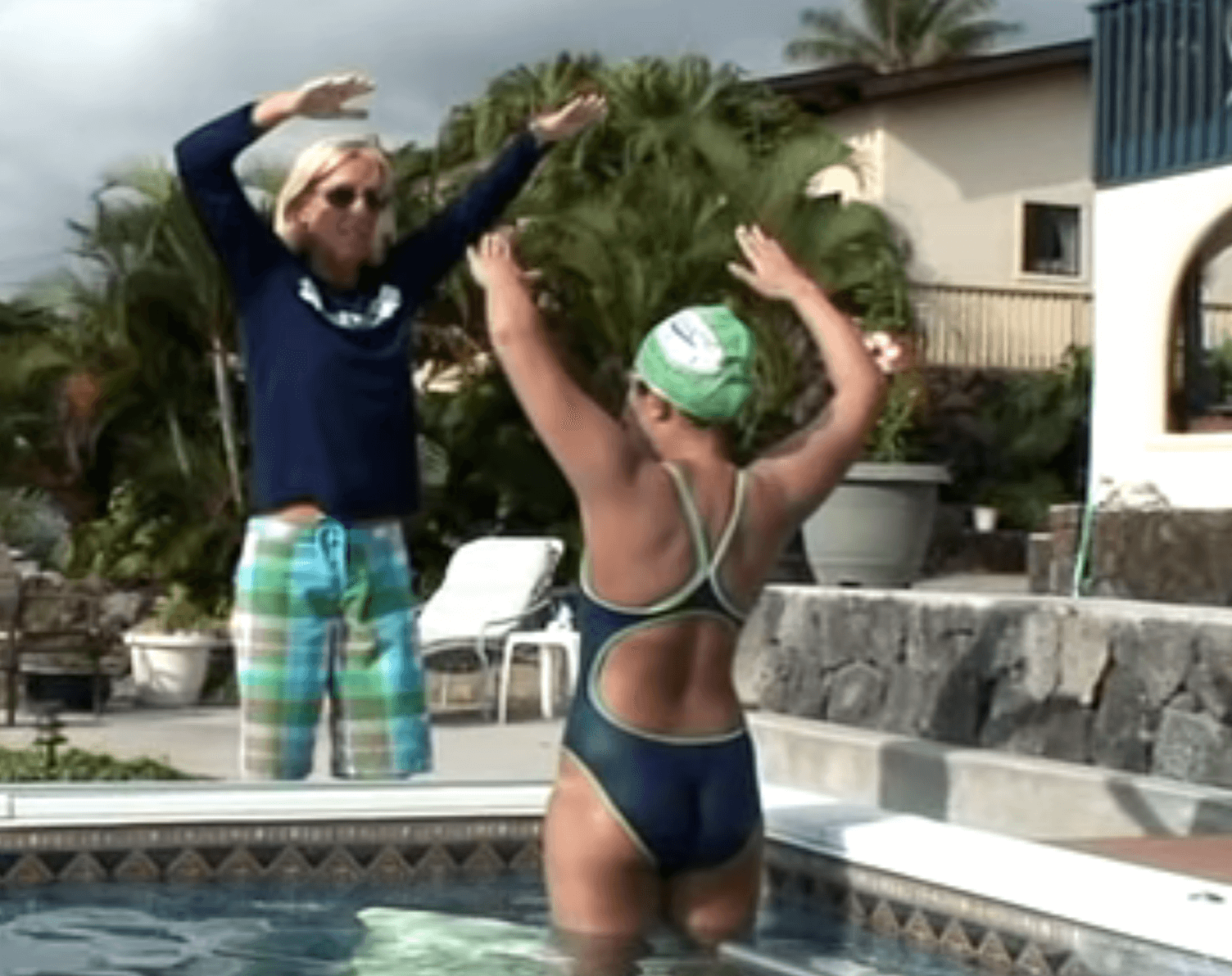 KARLYN PIPES
Multiple Master's Swimmer of the Year and World Record Holder
"Practicing and training on the Vasa SwimErg will help you see and feel the proper technique of a high elbow catch. Just a few minutes a day on the Erg can result in faster swimming & more power. It promotes good biomechanics, lessening the chance of injury. You can learn the correct pull pattern, then take it into the pool where it can translate into faster swimming."
BOB GARCIA LACHNER
Pan American Masters Open Water Champion and US Masters Marathon Distance Open Water National Champion
"After having spent the greater part of my life swimming between lane lines, I discovered training with a Vasa SwimErg to be unmatched by any dryland exercise a swimmer can do.
I began incorporating Vasa training into my workout routine roughly 2 years ago as a source of swim-specific power and speed on land, which translated into faster swimming.
My most recent achievements include winning the 2017 US Masters Marathon Distance Open Water National Championship in Lido Key, Sarasota, Florida, and earning gold at the 2018 Pan American Masters Open Water Championship in Daytona Beach, Florida (40-44 age group)."
Tom Blackburne
Masters Swimmer
"Having been a Vasa Trainer for over 25 years, I am in admiration of you and your company. Your Vasa trainer is a large reason why I became an accomplished swimmer. I would strongly recommend it to anyone who desires to have a competitive edge in our sport."
E.L.
Masters Swimmer
"I am a 46-year-old masters swimmer and am faster now than I was in my thirties, and much credit goes to my Vasa SwimErg. When I first started training on the SwimErg, I would "pretend" I was swimming in the water. Now that I understand the biomechanical advantage of stroke training with the Vasa, it's just the opposite. When I'm swimming, I "pretend" I'm on the Vasa SwimErg! The result has been more distance per stroke and less fatigue for equal yardage!"
TRIATHLON
SAM GYDE
Multiple IronMan Age-Group Champion
"Vasa SwimErg works on the catch, swim strength, proper positioning, and pulling with the right muscles. I have such a busy life, it takes one hour of travel to get to the pool. The Vasa provides instant feedback without going to the pool. I am super happy with the ANT+ Power Meter as it allows me to quantify every workout and track evolution in TrainingPeaks."
2017 Results included:
Ironman Hawaii – 7th AG – 73rd overall
Ironman Lake Placid – 1st AG – 11th overall
Ironman South-Africa – 2nd AG overall – 22nd overall
LISBETH KENYON
Multiple IronMan Age-Group Champion
"Time is my ultimate quandary so I consider the Vasa SwimErg a must-have tool. In my experience, it correlates well with water swimming so I substitute 2 of my 4 swims with the SwimErg. It's easier than water to focus on perfect form. The varying resistance settings coupled with the ability to monitor power output, distance, and stroke rate result in swim-specific strength that translates directly to the pool even for yardage minimalists like me."
Watch More About Lisbeth:
JARROD SHOEMAKER
Olympian and ITU World Cup Champion
"The Vasa SwimErg provides an easy way to train in my house and prepare for my swim workouts. It will allow me to put in more time in the winter swimming without having to get into the water. The SwimErg is a great tool to add to strength training for swimmers and triathletes. It provides you with alternative exercises to strengthen your shoulders and really improves swim times. I have noticed that I am fresher on the bike and run. This is definitely due to being stronger and more efficient during the swim."
ERIC NEILSEN
Swimmer & Triathlete Coach
I've got limited pool time. What's best to do?
"Get a Vasa SwimErg. Period. It will give you the most bang for your buck. If you don't have a SwimErg, you must do drills within swims. I call it a "systems check." Do a 500 swim, and within each 100, pick a focus point: your first 100, focus on the catch. The next 100, on accelerating your stroke. The next 100, on breathing. The fourth 100, relaxed recovery. Then put it all together in the last 100. When you focus on drills within a continuous swim, you're "solving two problems with one answer" (fitness and technique)." Check out Eric's advice about overcoming a monospeed pull in freestyle.
LESLEY PATERSON
Multiple Xterra World Champion and Coach
"A huge part of my sudden swim improvement was down to training on the Vasa SwimErg. As my swim improved, so did my confidence in the water." Read more from Lesley here.
JOE FRIEL
TrainingBible.com / Co-founder TrainingPeaks.com
"I support the use of Vasa Trainer as part of the dry land swim training for triathletes. The Vasa Trainer has helped every athlete I know who has used it correctly. The skills refined on it are easily transposed to the pool. The main benefit is simply learning to fire the muscles in a correct pattern for the catch and pull stroke phases. It reinforces a good firing pattern far better than swim cords. It is also excellent for developing muscular endurance for swim-specific muscles."
DAVE SHEANIN
University of Colorado Triathlon Coach / D3 Multisport
"I can't recommend Vasa highly enough. For my own training as an athlete, nothing beats being able to squeeze in a quick swim when time is tight. It's that time on the margins that otherwise gets wasted. If I have 30 minutes for a swim, I can get a great workout on the Vasa–that's just the commuting time to the pool!
As a coach, the Vasa SwimErg is one of the very best tools for teaching pull mechanics. You can communicate with your athlete at all times (since their ears aren't underwater!) and can stop and fix the stroke at any point. Impossible otherwise.
Finally, customer service is personal and phenomenal!"
SWIM COACHING
MATT KREDICH
Head Swimming Coach, University of Tennessee
"I am a strong proponent of the use of swim trainers, specifically the Vasa Trainer swim bench as a multidimensional tool for helping to develop swimmers. I have been using them to train swimmers for 21 years, and have seen two significant benefits: one in the specific strength of the swimmers' pull, and the second in the understanding of proper swimming mechanics that comes from doing things the right way on the Vasa." Watch a short video of Matt Kredich's clinic on "Proper Swim Posture, Catch & Pull".
CANADIAN SPORT INSTITUTE – ONTARIO
Providing world-class programs, staff, services, and leadership to high-performance athletes and coaches
"We are very happy with the swim ergometers – not only do they offer exceptional performance; but they also have design elements and functionality that are excellent. We are currently using them for dryland training and conducting physiology research using hypoxic conditions in our altitude chamber."
RICHARD SHOULBERG
Head Swim Coach, Germantown Academy
"We call it 'Lane 7' at Germantown Academy. We have three Vasa Swim Ergometers & 9 Vasa Trainers on our pool deck. The quality of workmanship in this product is unbelievable… the Vasa products have enhanced all the swimmers at Germantown Academy as we use them for working on stroke technique, conditioning, coordination, and fitness. I would highly recommend they put a Vasa in every program."
DAN BULLOCK
Open Water Swimmer & Coach
"The beauty of the Vasa SwimErg is its simplicity and adjustability. I am no expert, but we have crafted SwimErg workouts and routines for all abilities. Experiment and stay safe. Honestly, it is almost impossible to get it wrong. Pull in the wrong direction with the wrong musculature and the bench barely slides or the movement just feels wrong. Wrong pull on the Erg and power (watts) will be low. The feedback that would not be felt in the water is immediate and changes to technique come so much easier." More advice at Q & A with Dan
SURFING
Rick Rhodes
Surfer and Prone Paddleboarder
"I surfed for the first time since I started training on the Vasa SwimErg: what a difference. Greater efficiency, less work in the water, more waves. Simply amazing!"
Tomas Anthony
Surfing Trainer, Entrepreneur
"The most revolutionary aspect of the Vasa SwimErg is its ability to simulate the demands of paddling a surfboard… Simply put: there isn't a better product that addresses the sport-specific needs of swimmers and surfers so efficiently and effectively."
Sam George
Surfer & Writer
"All I know is that when I finally got out of my cast and back on a board – after more than two months out of the water – not only did I NOT feel like I'd missed a day (surfing), I actually felt like I was paddling stronger than before."
Read Sam's full review in Surfer Magazine Article here.
FITNESS & PHYSICAL THERAPY/REHAB
DAVID LAWSON
93-years young, Masters Swimmer & Senior Olympic Athlete
"I have a Vasa Trainer at home right outside of my bedroom and I have a Vasa Trainer in Barbados at my villa. I've had them for almost 20 years. It's one of the greatest pieces of exercise equipment available today.
Every morning, I exercise for 33 minutes on a Vasa Trainer (doing a Butterfly pull) for 900 repetitions up and down. That takes about 33 minutes to complete." READ MORE
PETE WILLIAMS
Co-author of Paddle Fit and Core Performance, as well as an avid paddler.
Product Review, Standup Journal, Nov. 2013: "We've tested the SpaceSaver Erg over the last four months and have been surprised how often we turn to it, even living in Florida, where SUP is a year-round pastime. We've used it for 30-minute interval workouts, functional training, race preparation, swim workouts, and even for longer paddle sessions when Florida's rain and notorious lightning have canceled scheduled outings on the water."